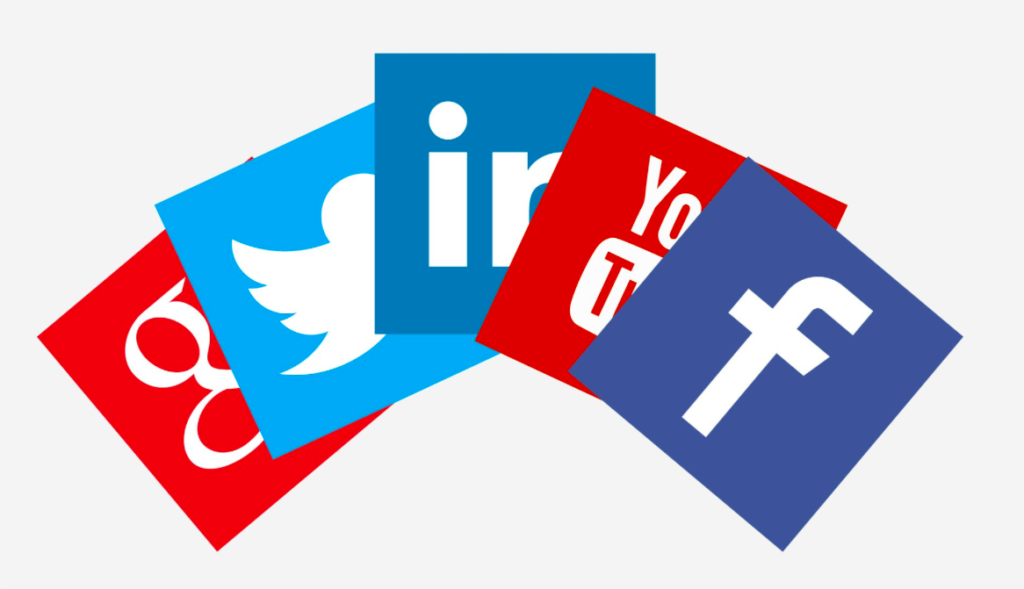 27 Affordable Social Media Tools for Savvy Global Marketers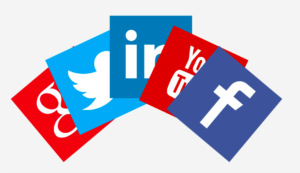 27 Affordable Social Media Tools for Savvy Global Marketers
by Laurel J. Delaney
Savvy global marketers know that to get and maintain customers worldwide you must keep talking with them, and what better way to do that than by using social media tools? Here are 27 ways to harness the power of affordable social media tools and take the conversation to a whole new level of growth for your business.
Connecting
1. LinkedIn (www.linkedin.com) — strengthens and extends your existing network of trusted contacts.
2. Facebook (www.facebook.com) — connects people with friends and others who work, study and live around them. Also look into Facebook Groups — a powerful digital marketing tool.
3. Twitter (www.twitter.com) — share and discover what's happening right now in less than 140 characters (might be more characters coming soon!).
4. Google Profile (profiles.google.com/me) — control what people see when they search for you on Google.
5. TweetChat (www.tweetchat.com) — a short-term hyperfocus for your tweets.
Content Sharing
6. SlideShare (www.slideshare.net) — upload and share publicly or privately your PowerPoint presentations, Word documents and Adobe PDF Portfolios.
7. YouTube (www.youtube.com) — share your videos with friends, family and the world.
8. Google Drive (drive.google.com) – share content and store files.
9. Delicious (www.delicious.com) — keep, share, and discover the best of the Web by using the world's leading social bookmarking service.
10. StumbleUpon (www.stumbleupon.com) — Web-browser extension that acts as an intelligent browsing tool for discovering and sharing Web sites.
11. Digg.com (www.digg.com) — social news Web site made for people to discover and share content anywhere on the Internet and vote on it within the Digg community.
Blogging Tools
12. WordPress (www.wordpress.org) — blog tool and publishing platform.
13. Blogger.com (www.blogger.com) — free blog publishing tool from Google for easily sharing your thoughts with the world.
14. Typepad (www.typepad.com) — premier blogging service for professionals and small businesses.
15. Tumblr (www.tumblr.com) – a microblogging and social networking website. Post anything, from anywhere and find and follow what you love.
Metrics
16. Google Analytics (www.google.com/analytics/) — enterprise-class Web analytics solution that gives you rich insights into your Web site traffic and marketing effectiveness.
17. WebTrends (www.webtrends.com) — provides digital analytics, optimization and a number of other software solutions related to digital marketing.
18. Alexa (www.alexa.com) — free Web traffic metrics, top site lists, site demographics, hot URLs and more.
19. Moz (www.moz.com) — measure Domain Authority metrics. For example, a Domain Authority score ranges from one to 100, with higher scores corresponding to a greater ability to rank. Monitor your competitors.
20. HubSpot (www.hubspot.com) — get more Web site visitors and leads in search engines (SEO), blogs and social media.
21. SimilarWeb (www.similarweb.com) — compare Compare website traffic statistics and analytics. Grow your market share.
Other
22. TechSmith (www.techsmith.com/); formerly the Jing Project) — capture anything you see on your computer screen and share it instantly (e.g., image or short movie).
23. Smartsheet (www.smartsheet.com) — manage projects, share files, coordinate front office operations, and report on where things stand.
24. Slack (www.slack.com) — allows you to share and communicate with clients, team, friends, family, and employees.
25. Trello (www.trello.com) — enables members to discuss a project or a task in real-time.
26. Canva (www.canva.com) — for the design-challenged, it works wonders on creating graphics in minutes. The design templates alone are worth their weight in gold.
27. SnapChat (www.snapchat.com) — if you like to live in the moment, give SnapChat a try. Have fun!
The best way to figure out what works best for you is to experiment, but don't forget to cover the "why" part of what you're doing. Why will readers want to follow you? If you can deliver fresh answers consistently on all digital platforms, you will be able to better connect with your constituency base, market yourself in a big, worldly way and produce greater revenue and profits for your business.
Laurel Delaney is the founder of GlobeTrade.com (www.globetrade.com), creator of the Global Small Business Blog (www.globalsmallbusinessblog.com), Director of the Global Small Business Forum (www.globalsmallbusinessforum.com), President of Women Entrepreneurs GROW Global (www.womenentrepreneursGROWglobal.org), and author of the best-selling, "Exporting: The Definitive Guide to Selling Abroad Profitably (2nd edition, 2016) (https://www.amazon.com/Exporting-Definitive-Selling-Abroad-Profitably/dp/1484221923/). You can find her on Facebook (https://www.facebook.com/LaurelDelaney), Twitter (https://twitter.com/laureldelaney), Google+ (https://plus.google.com/+LaurelDelaney), Pinterest (https://www.pinterest.com/laureldelaney/pins/) and LinkedIn (https://www.linkedin.com/in/laureldelaney).