How Companies Master the Quota System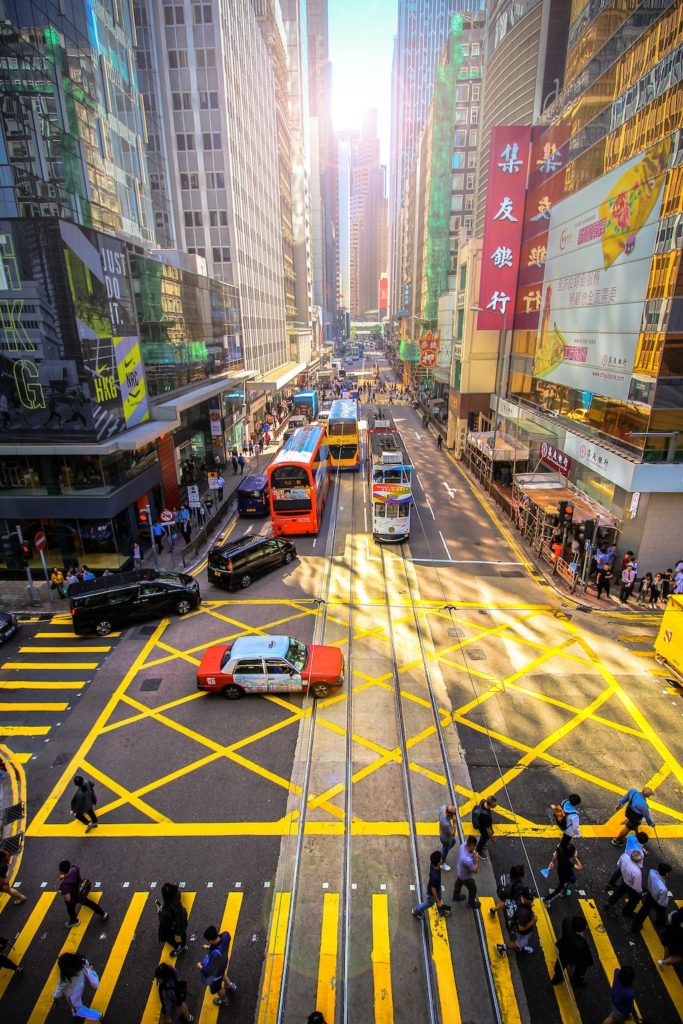 Let's take a journey together and go back in time on how companies dealt with import quotas. We'll look at the article "The Great Quota Hustle" published in Forbes (2000) and then we'll familiarize ourselves with the three sourcing companies profiled: Li & Fung, Connor and Esquel Group. Here you can glean lessons on how the big guys run their sourcing companies and come up with some new ideas on your own to better manage your supply chain. Interesting to look back in time, especially in view of our current challenging circumstances caused by the COVID-19 global pandemic.
"Lands' End placed an order last fall for 200,000 pairs of cotton chin pants from Thailand." That's how The Great Quota Hustle begins. Lands' End is an American clothing retailer based in Wisconsin. What happened thereafter on the order was not pretty or fashionable. The Thai exporter at the time could not come up with the cotton-pants quota required to ship the goods to the U.S. in 1999. The end result was a missed selling season. Lands' End pulled the item from its catalog. The moral of the story is anything can happen in international trade.
Companies of all sizes have had to deal with import quotas. It's not new. An import quota is a government-imposed trade restriction that limits the number and, in certain circumstances, the value, of what can and can't be imported or exported during a specific time frame. Depending on which side of the pond you sit, some folks believe trade protectionism, which an import quota falls under, is a smart idea because it saves jobs and allows weak countries—typically the ones that impose the protectionist measure—to recover. Others think it will stunt global growth and result in a trade war where both sides lose. I'm one to never sit on a fence: I'm pro-global trade every step of the way and feel quotas are a good thing and used primarily to help regulate the volume of trade between countries.
What happens when import quotes become severe enough that it impacts the flow of business for companies? As "The Great Quota Hustle" states: "That's because a wily bunch of manufacturers and middlemen have concocted an elaborate response to the quota system that has factories, workers and textiles being shipped to far corners of the earth in search of loopholes. In the end, you still get your pants. They are quite possibly still being made by the Chinese workers who would make them in a free global economy. But they cost more, much more, than they would without quotas."
The article goes on to discuss the experiences Li & Fung, Connor and the Esquel Group had in dealing with import quotas. One such experience is how the Esquel Group beat the quota system by shifting production from one country to another—first to Hong Kong, then to China, Malaysia, Sri Lanka and finally to the island of Mauritius, which was considered quota-rich. What one gleans from the movements is the goal post kept moving. To compete globally, you can't just sit still and wait things out. You must adapt quickly and respond rapidly to the ever-changing marketplace.
At The Connor Group, quality inspection was its primary focus, now it's on import quotas. "Today the field presence must physically witness origin-conferring steps such as sweater panels being knitted and shirt components assembled," says William E. (Chip) Connor, II, Chief Executive Officer. Monitoring your supply chain is critical these days to ensure you are running an ethical organization.
Here are three of the companies highlighted in the article (worth a visit to see how they are positioning their companies during the global pandemic):
1. Li & Fung
https://www.lifung.com
Li & Fung, a part of the Fung Group (https://www.funggroup.com/en/our_businesses/companies/) operates one of the most extensive global supply chain networks in the world with some 17,000 people in more than 230 locations across 40 different markets. Leveraging their convening power, they bring together diverse players in the supply chain to enact change for the benefit of our industry.  Li & Fung generates more than 11 billion (USD) in revenue (2019) with a goal to make positive impacts that are scalable and sustainable.
2. The Connor Group
https://www.weconnor.com
The Connor Group, named for the ninth consecutive year the World's Most Ethical Company (https://www.weconnor.com/weciis-announcement/), is a world-wide merchandise-sourcing organization, managing the global supply chain for over 60 leading retailers and brands. Their global leverage, and 70 years of experience in more than 6,000 factories across 20 countries, avails their clients of the best product at the best possible price.
3. Esquel Group
http://www.esquel.com/en/
Hong Kong-based Esquel Group is a vertically integrated multinational textile and apparel manufacturing company that does custom and private label manufacturing of men's premium cotton shirts, producing more than 100 million shirts annually. Product facilities include China, Malaysia, Vietnam, Mauritius and Sri Lanka and a network of branch offices serving key markets worldwide. Esquel manufactures for some of the world's best known and highly respected brands, including Ralph Lauren, Tommy Hilfiger, and Patagonia.
By @2020 Laurel J. Delaney.  All rights reserved.